Sandgate Kids Kindergarten
Building happy, confident and school-ready children.
Children always come first at Sandgate Kids Kindergarten. Through child-led learning, we shape independent, confident and school-ready children who readily make friends.
Our program stimulates children's creativity, thinking skills and social awareness. The play-based curriculum helps them to socialise, build confidence, and develop early literacy and numeracy skills.
The warm and safe environment and highly experienced team will encourage your child to grow. Your child will feel loved and valued, and safe to explore their expanding world.
Sandgate Kids Kindergarten is community-based and not-for-profit preschool. We are an affiliate of C&K, Queensland's largest and most experienced early childhood education and care provider.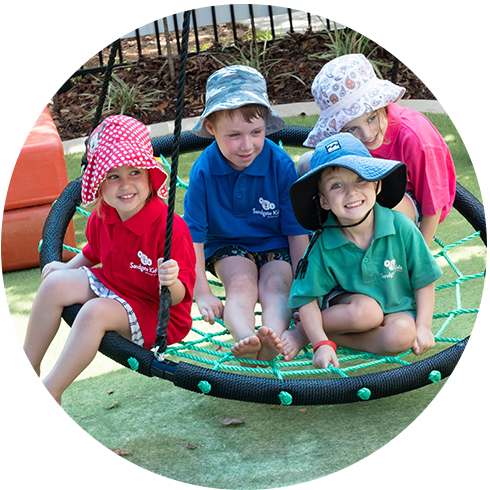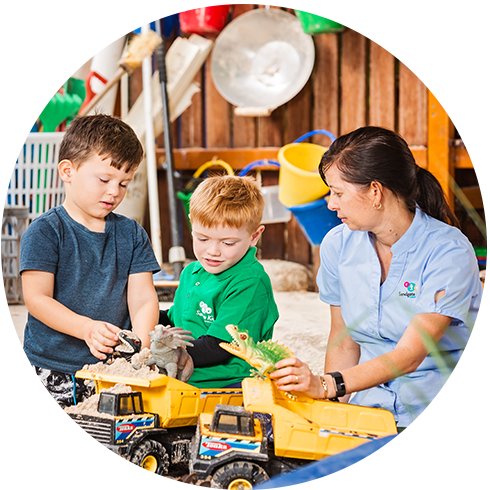 Child-led and Structured Learning
We understand that children grow and mature at different rates which means they each have different learning needs.
Our curriculum is structured to provide your child with the skills and confidence needed for starting school yet it's flexible enough to adapt to your child's needs.
We believe children learn through play. They develop skills which can't easily be taught through formal education, learning about themselves and discovering their own abilities.
Through play, they build social skills, confidence and improved self-esteem.
This balanced program of child-led and structured learning produces children who adapt well to school.
Let's talk about what you want for your child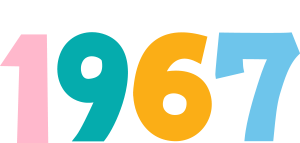 We have a reputation for quality
Sandgate Kids Kindergarten meets the seven areas of the National Quality Standards. As a member of the Sandgate Kids group of early education providers and an affiliate of C&K, our standards and reputation are impeccable.
We are an approved kindergarten provider.
Nothing but positive experience through the whole year. I've been very impressed with your teaching model and the way my child has learnt so much this year. Great Kindy inside and outside play area, and fantastic educators.
The team of educators and staff are very professional, committed and skilled at what they do. They work together well, are experienced but also committed to continuous learning and improvement. The variety of experiences and learning areas my child has encountered have been beyond my expectations. It has been a great start to her learning life."
C&K Sandgate has provided a service to my child that has exceeded my expectations."
We have loved our time at Kindy. My son has really flourished throughout the past year while he has been there. The teachers and staff are wonderful!
Have a question?
We'd love to hear from you