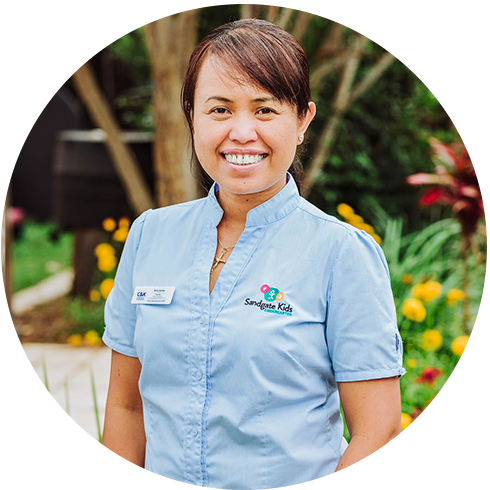 Teacher
Nora Hardie
Bachelor of Education (Early Childhood)
As an Early Childhood Educator, it is my aim to provide an environment that is conducive and inclusive of all cultures and nationalities, where children, parents, families, educators and the community feel a sense of Belonging, Being and Becoming. I believe through collaboration with the community of learners, I am able to provide a meaningful learning experiences that caters the diverse needs of children.
I believe that children are active agents and active participants in their own context, therefore I provide a high-quality program that promotes an engaging and responsive play-based educational program based on their individual interests and needs.
I believe that working as a part of a team requires respect for the strengths, skills and resources that each team member has to offer.
I believe through ongoing reflection, I will be able to critically examine my pedagogy of teaching and modify and evaluate my teaching strategies and practices.
Our top reasons
Why to choose Sandgate Kids
This is a community, not a workplace. We value the relationships we build with our children and their families
Exciting outdoor areas provide different opportunities to explore and play
We have vegetable gardens where children discover the joy of growing their own food and eating it
Our centres are fully air-conditioned
Each centre is fully secured for your child's safety