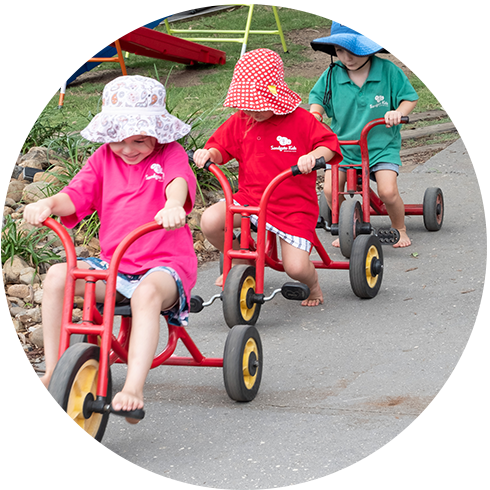 Our Philosophy
We provide exceptional care to children while nurturing their social, physical and intellectual development through a play-based curriculum.
A message from our Kindergarten Manager
Welcome to Sandgate Kids Kindergarten!
We are proud to be a C&K affiliated community kindergarten with a long tradition in providing quality early childhood education and care.  We have been delivering a kindergarten program in the local area for close to 60 years and have been fortunate to get to know hundreds of local children and their families during this time.
Our philosophy reflects our belief in children, their families and the wider community. We believe each child is an individual and we focus on harnessing their potential and exploring possibilities to provide a strong foundation for their future.
Our program offers a welcoming, safe and secure, play based environment which we believe offers children the best possible start to their learning journey.
We look forward to welcoming you and your family to Sandgate Kids Kindergarten.
Thank you,
Emma Jager, Kindergarten Manager
Our Mission Statement
Sandgate Kids Kindergarten mission is to promote in young children a love of learning in a safe, caring and challenging environment. We believe this enables optimal development and learning, encouraging children to make decisions, take responsibility for their own behaviour and to share and actively participate in their own learning journey. We aim to foster a love of learning that will last a lifetime.
Philosophy
We treasure the joy of childhood; the spontaneous, energetic, curious and imaginative potential and possibility of every child.
We believe families are the immediate and continuing source of security, identity, stability and learning for young children. We aim to create a safe, welcoming and inclusive environment where all children and families experience a sense of belonging; feeling accepted, supported, respected and valued.
We believe in developing and sustaining lasting relationships within our local and extended community. We are active participants in our community and welcome contributions to our program from a variety of community members. We build and develop successful relationships with our local schools to provide a seamless transition to school for our children and their families.
We believe encouraging children's self-confidence and positive self-image is the foundation on which development across all other areas is built.  We understand and respect that children learn at different rates and in different ways focusing on a continuum of learning.  We believe in the competence and capability of children. Our decisions are genuinely inclusive, our interactions and our environment support every child's equal access to learning and participation.
We believe children's learning and development is best supported through meaningful and engaged play.  Our program, the Early Years Learning Framework and C&K Building Waterfalls Curriculum strongly advocate the importance of play.  We facilitate play by providing the time, the materials, and the space where children can initiate and develop their ideas.  Through play, we aim to empower children with the skills, learning dispositions and attitudes necessary for a happy, healthy and fulfilling life.
We acknowledge Aboriginal and Torres Strait Islanders as Australia's First Peoples; respectfully weaving their ways of knowing and being throughout our program. We support and value diversity within Australian society and believe children should learn to respect and honour cultures and languages as a celebration of diversity. We introduce children to a wide range of social and cultural experiences that promote individual strength, confident, pride, belonging and security.
Our program is constantly developing and aims to embed themes of sustainability, creativity and imagination. We believe in the importance of children developing a strong relationship with and respect for the natural environment.  We incorporate sustainable practices and understandings in our program and decision-making processes.
Our children value the relationships they form with their friends, the freedom to experiment, the music they dance to and the new things their teachers help them to learn.
As a Kindergarten team we seek new understanding and insights that support, inform and enrich decision making about children's learning. We implement an ongoing cycle that includes planning, documentation and critical reflection. Information gathered is shared with families in order to engage in reflective practice and professional enquiry alongside children, families and the wider community.
We are C&K Affiliates
We are affiliated with C&K, the Creche and Kindergarten Association Limited. This is a not for profit organisation which has offered the highest standard of early childhood education and care since 1907.
As a C&K affiliate, our kindergarten is owned and operated by a volunteer parent management committee under an incorporated association, according to the C&K agreement. This means all profits made are invested back into the kindy.
Sandgate Kids Kindergarten is backed by C&K's more than 100 years' experience in early childhood education and care.
C&K supports inclusion for all children, and this is one of the features that make our kindergarten so unique.
We also provide encouragement and support for the professional development of our educators, so we can gain the best possible outcome for your child.
C&K believes children are capable, competent individuals who are an integral part of a community which nurtures and respects them. That is why more than one million children and their families have experienced the C&K difference.
                        We invite you to experience the C&K difference, too.
You can read more about C&K on their website.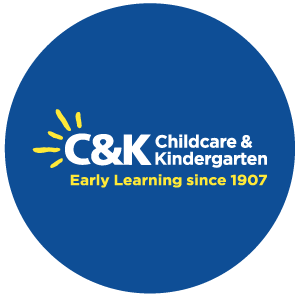 Let's talk about what you want for your child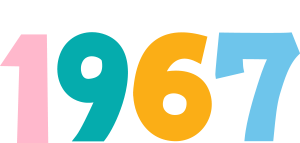 We have a reputation for quality
Sandgate Kids Kindergarten meets the seven areas of the National Quality Standards. As a member of the Sandgate Kids group of early education providers and an affiliate of C&K, our standards and reputation are impeccable.
We are an approved kindergarten provider.