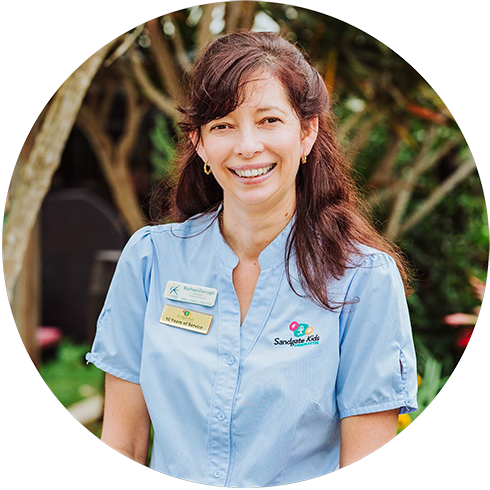 Certificate III in Community Services (Children's Services), currently studying Diploma of Children's Services
I have been an Educator at Sandgate C&K since 2003, and an employee of Sandgate Kids Association since 1998.
As a passionate Educator, I believe it is important to provide a warm, loving and secure environment which encourages each child to explore and discover the world around them, to build on their prior knowledge and interests from home and to become confident and active learners in the Kindy classroom.
I believe to do this successfully I need to work in partnership with each family to build and develop a respectful and open relationship through my interactions. These interactions will always be non-judgemental, caring, warm, inclusive, open and honest.
Children develop in different stages and this needs to become part of your ethos, to help each child and their needs, to guide, nurture them as they become confident and active learners. I believe if a child feels happy and secure their Kindy experience will be the foundation for a lifetime of active learning.
I have three beautiful children and two gorgeous grandchildren. When I am not at Kindy you can see me at community events, sports or outdoor adventures.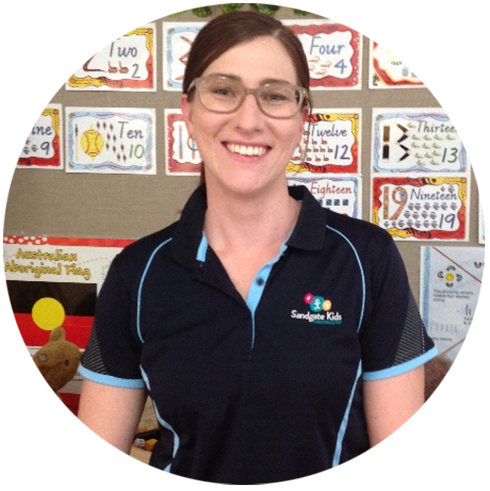 Certificate III in Community Services (Children's Services), currently studying Diploma of Children's Services
I became an early childhood educator because I believe every child is unique and should have the opportunity to learn and explore the world around them through play.
I have four children of my own and know just how important these early foundation years are to a child's learning journey.
I started working at Sandgate Kindy as an Educator in early 2019. I have always felt valued and supported by our team and community. It's such a beautiful environment to be a part of.
I believe in facilitating a creative and fun environment where children can build strong foundations, experience cultural diversity and engage in activities that promote learning and new experiences that prepare them for the years ahead. I really enjoy seeing their smiling faces when they have tried something new and discovered new possibilities and the satisfaction that comes from their achievement.  It's a pleasure to play a small part in every child's journey.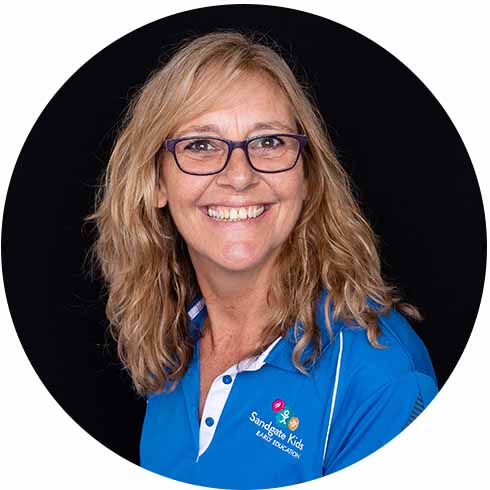 Diploma of Children's Services
I have worked with children of all ages and talents since 1997. I love and admire their curious and honest view of the world. I believe that every child has the right to explore and develop in their own way and in their own time. My job is to help them. To support them. To encourage and guide. To challenge them and reassure them. To protect them. But most of all, to champion them. Because 'a person's a person, no matter how small'.
Our top reasons
Why to choose Sandgate Kids