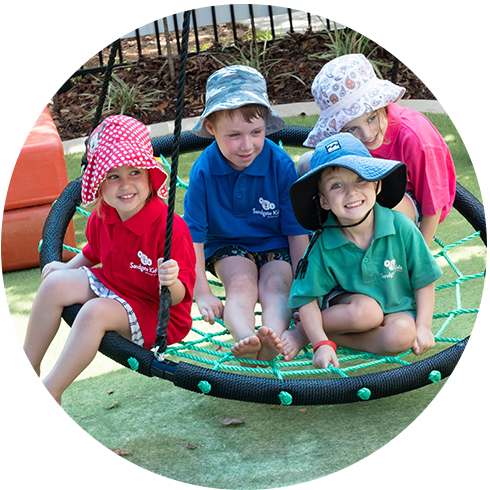 Healthy Food at Kindy
The National Quality Framework requires that healthy eating is embedded in the kindergarten program. We follow their suggested food guidelines for kindy.
Sandgate Kids Kindergarten is committed to upholding the concept of wholesome nutrition and encourage parents to provide such food. Fruit and vegetables are promoted as appropriate snack foods and water is readily available. Lunches are kept cool in the refrigerator.
We ask parents not to include any food containing an excess of sugar. Chocolate, muesli bars, roll ups, biscuits, cakes and sweets are not recommended for lunches.
We encourage you to choose fresh food for your child's snacks and meals to reduce the intake of preservatives and overuse of packaging.
Every day your child will have a snack, morning tea and lunch. 
Snack is a small portion of fruit/vegetable or something with crunch

Morning tea is fruit/vegetable or healthy snacks

Lunch is sandwiches/wraps/fruit/vegetable/yoghurt
Have a question?
We'd love to hear from you