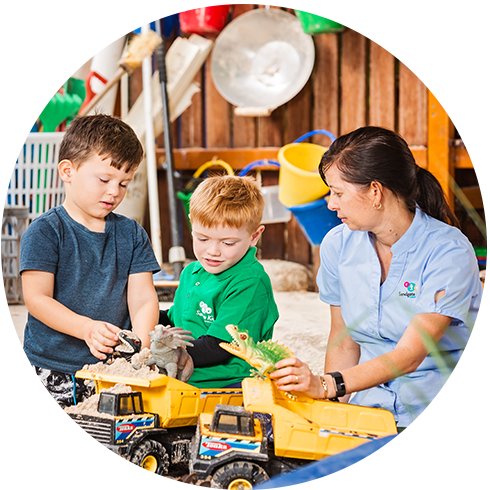 We encourage families to be part of the kindergarten experience in whatever way they can.
You might be able to be a helper during a session, or perhaps you can drop in to visit one day.
We like to align our program with family engagement, so throughout the year you will be able to join in with us on special days and for special events.
We know it's not possible for every parent to be available during the day, and we know you'll do what you can. We promise to do our part to make sure you don't miss out on anything.
One of the ways we do that is through regular updates.
We keep you up to date on how your child's progress
There's a lot to learn when your child starts kindergarten. This is a period of fast and exciting growth in your child's learning, development and understanding of their place in the world. Keeping up with it can be a challenge, especially for busy parents.
We use an online tool to help you stay involved in your child's learning, no matter where you are.
Learning stories, photographs and children's work are recorded in each child's portfolio. Entries are made in each child's portfolio most days and made available for parents to view, comment or have input at any time.
You are welcome to visit the centre or to call us on 07 3269 9537 if you want to find out more.
Have a question?
We'd love to hear from you